Vote for Well Hill
Phil Hobson, Treasurer of the WHRA, is a candidate in the Shoreham Parish Council election on Thursday 1st June 2000.
It is in the best interests of Well Hill that he is elected.
Every voter in Well Hill will be crucial. Every voter in Well Hill is needed to vote.
Background
Following the resignation of a Shoreham Parish Councillor, there is a vacancy on the Shoreham Parish Council. An election will be held for this single vacancy. There are four candidates - three from Shoreham Village and one from Well Hill Village.
The Shoreham Village/Parish Council
The Shoreham Parish Council is dominated by residents of Shoreham Village. Of the 9 councillors, 7 are from Shoreham and 2 from Badgers Mount. Many would probably get lost trying to find Well Hill. If you go to the Parish Council meetings or read the Shoreham POST - the Parish Council's monthly bulletin - you would form the impression that Shoreham Parish ends at the edges of Shoreham Village.
If it were not for residents from Well Hill attending the monthly Parish Council meeting the council would not consider Well Hill in their deliberations.
The Council are happy to spend money in Shoreham Village but hardly any money is used in Well Hill. In the last 2 years grants of £140 have been allocated to Well Hill. This year the Council have allocated £5,000 for the Shoreham Village Cricket club.
Well Hill contributes around £2,000 to the Parish Council by way of the Council Tax collected by the Sevenoaks District Council yet you would be hard pressed to see any spending at all in the Well Hill area.
A Voice for Well Hill
Well Hill needs representation on the Shoreham Parish Council so that:
Well Hill can be included in schemes devised by the Parish Council
the problems of Well Hill are included in discussions the Parish Council have with Sevenoaks District Council and Kent County Council
Vote for Philip Hobson so that Well Hill's views will be represented on the Parish Council.

Philip Hobson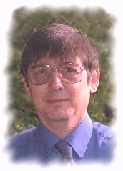 Philip is 46 years old and is in his third year as Treasurer of the Well Hill Residents' Association. He is a member of the Royal Society for the Protection of Birds (RSPB), a keen walker and photographer. Philip has been assisting the Parish Council with distribution of the Shoreham Post in the Well Hill Lane as the Parish still cannot organise delivery to the whole of the Well Hill area. He has lived and worked within 7 miles of Well Hill for the whole of his working life and is aware of the problems of our beautiful rural area.