Well Hill Residents' Association
This is the official web site of the Well Hill Residents' Association (WHRA).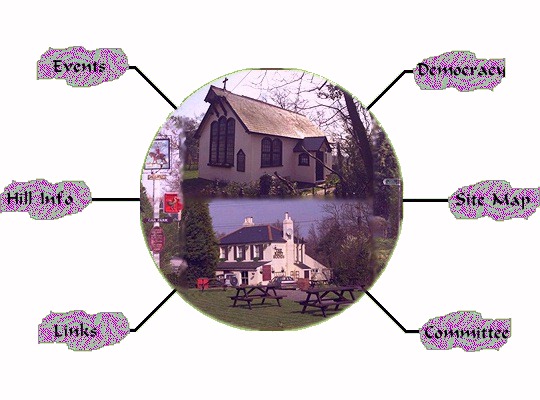 Results of the Questionnaire are available.
Membership of the Residents' Association was raised to £5 annually at the 2001 AGM.
Add yourself to our E-mail List.
Local 5 day weather forecast from the BBC
News
2015-03-13 Biggin Hill Airport consultation on extending operating hours

Bromley Council's consultation on Biggin Hill Airport Limited's proposal to extend the operating hours at the airport will end on Friday 13th March. If you wish to respond to this consultation, visit http://www.bromley.gov.uk/bigginhillairport where full details about the proposals can be viewed and the survey filled in online. The survey does have scope for comments but individuals and groups can e-mail additional comments to airport.consultation@bromley.gov.uk if needed. Please note that consultation formally closes on Friday 13th March at 17.00 hours. The results of this consultation will then be presented to the Council's Executive for their consideration alongside BHAL's proposal and other commentary.

For more information see http://www.bromley.gov.uk/bigginhillairport



2015-02-05 CallFlow Maintenance

Engineers are completing an upgrade to the network and there may be an interruption to CallFlow's broadband service between the times of 3pm – 4:30 pm.


Also see Old News
Air Your Views
Do you want to air your views? Try the Well Hill Electronic Message Board.
Are You Informed?
Did you know that the Shoreham Parish Council, Crockenhill Parish Council, Sevenoaks District Council and Kent County Council all issue newsletters and magazines to keep us informed? If you don't receive these publications, please let us know. After all, we pay our taxes just like those that do get these magazines.