Well Hill Residents' Association
This is the official web site of the Well Hill Residents' Association (WHRA).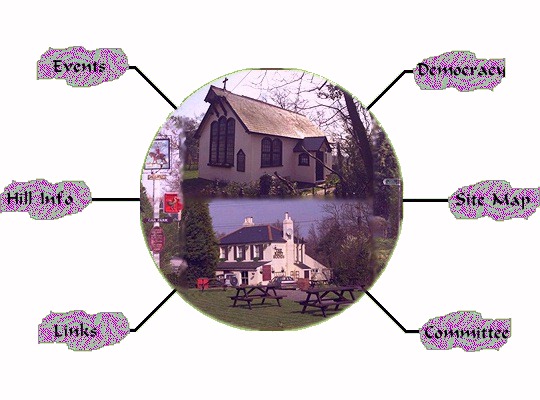 Results of the Questionnaire are available.
Membership of the Residents' Association was raised to £5 annually at the 2001 AGM.
Add yourself to our E-mail List.
Local 5 day weather forecast from the BBC
News
2020-01-18 Free Saturday Refuse Collection

Kent Hounds car park (by, what was, the Well Hill recycling area) from 11:15pm to 12:00pm. Get rid of those large rubbish items, when the dust-cart comes to Well Hill, without having to travel to the amenity dump. PLEASE NOTE that only normal household rubbish can be disposed of. Other items such as builders' rubble cannot use this service. The dates are easy to remember - they are the third Saturday every three months (Jan, Apr, Jul ,Oct)

For more information see http://www.whra.org.uk/saturday_refuse_collection.htm


Also see Old News
Air Your Views
Do you want to air your views? Try the Well Hill Electronic Message Board.
Are You Informed?
Did you know that the Shoreham Parish Council, Crockenhill Parish Council, Sevenoaks District Council and Kent County Council all issue newsletters and magazines to keep us informed? If you don't receive these publications, please let us know. After all, we pay our taxes just like those that do get these magazines.