Well Hill Residents' Association
This is the official web site of the Well Hill Residents' Association (WHRA).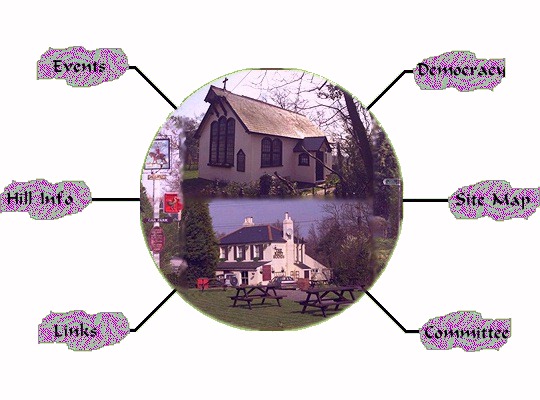 Results of the Questionnaire are available.
Membership of the Residents' Association was raised to £5 annually at the 2001 AGM.
Add yourself to our E-mail List.
Local 5 day weather forecast from the BBC
News
2015-09-20 Classic Car Show

Tripes Farm, Chelsfield Lane, BR6 7RS Sunday, 20 September, 2015 - 11:00 to 16:00 To raise funds for St Christophers Hospice. The third hospice fundraising car show featuring over 400 classic, interesting and modified vehicles, plus arena shows, kids' activities, stalls, bar, BBQ and entertainment for all ages. Public entrance £5 per person including programme, Families £15 and Under 12s free, with plenty of free public car parking. (Public tickets not sold in advance - just show up on the day!). For more information email carshow@stchristophers.org.uk or call the Fundraising Team on 01689 825755

For more information see http://www.stchristophers.org.uk/carshow



2015-09-12 Saving Our Bumblebees

Ruxley Beekeepers present a talk by Professor Dave Goulson on Saturday 12th September 2015 at Orpington Village Hall 311 High St, Orpington BR6 0NN starting at 3pm. See the link for booking details.

For more information see http://www.whra.org.uk/archives/2105-Bumblebee-talk.htm



2015-09-12 CHELSFIELD AND WELL HILL DISTRICT PRODUCE SHOW

Saturday 12th September at Chelsfield Village Hall. Setup is from 9:30am and viewing from 2pm. The schedule and rules are available online at http://www.whra.org.uk/produce-show/produce_show_2015.pdf Additional schedules and enquiries from Catherine 01689 831826 or Chris 01959 535022

For more information see http://www.whra.org.uk/produce-show/schedule-2015.htm



2015-09-06 Group Dog Training Classes

Chelsfield Village Green 10.00-11.00am Contact Julie 07717 606506 oldfieldjulie@aol.com IMDT Qualified



2015-08-07 Chris Gregory has passed away

It is with deep regret that we have to inform you that Chris Gregory passed away last Wednesday(22nd July). She had lung cancer. Her funeral is on 7 August at Eastbourne Crematorium. Chris was a long term resident of Well Hill and the WHRA committee before she moved away a few years ago. Our thoughts are with her family and friends.


Also see Old News
Air Your Views
Do you want to air your views? Try the Well Hill Electronic Message Board.
Are You Informed?
Did you know that the Shoreham Parish Council, Crockenhill Parish Council, Sevenoaks District Council and Kent County Council all issue newsletters and magazines to keep us informed? If you don't receive these publications, please let us know. After all, we pay our taxes just like those that do get these magazines.