Well Hill Residents' Association
This is the official web site of the Well Hill Residents' Association (WHRA).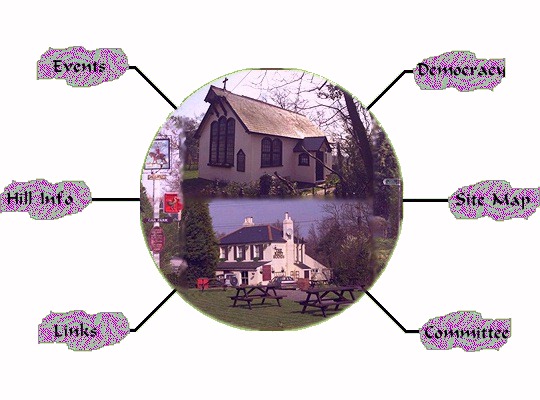 Results of the Questionnaire are available.
Membership of the Residents' Association was raised to £5 annually at the 2001 AGM.
Add yourself to our E-mail List.
Local 5 day weather forecast from the BBC
News
2016-07-16 Chelsfield Village Fair

Gates open at noon. Music until 6:30pm. The Fair this year is on Saturday 16th July 2016 - gates open at 12 noon and it takes place on Chelsfield Cricket Green BR6 7R. Adults £3.50 and children under-14 FREE. Includes free programme.

For more information see http://chelsfieldfair.com/



2016-07-08 Charity Coffee Morning

Owen Pine and Oak are hosting a charity coffee morning on the 8th of July from 10:30 am for Breast Cancer Care.



2016-06-24 National Cream Tea Day

It's National Cream Tea Day on the 24th June and the Bo Peep are serving a fantastic Cream Tea! 3.30pm-5.00pm at the Bo Peep. £10 per person (with proceeds going to St Christopher's Hospice). Scones, Rodda's Clotted Cream, Tiptree Strawberry Jam and Fresh Strawberries, Tea and Coffee. Tickets available to buy at the bar.

For more information see http://www.thebopeep.com/national-cream-tea-day



2016-06-14 Attempted bugulary and assalt

Around noon on Tuesday 14th June, three males assaulted a grandfather who challenged them. He required hospital attention. The 3 males are associated with a stolen silver Mercedes, reg LV57NNF. If you see this car please contact the Kent Police on 101 quoting CAD number: 25622580



2016-06-09 Attempted outbuilding break-in Redmans Lane

Between 3:00pm on Thursday 9th of June and 6:00pm on Saturday 11th of June. Person/s have attempted to break into an outbuilding. If you saw anything suspicious, contact Kent Police on 101.


Also see Old News
Air Your Views
Do you want to air your views? Try the Well Hill Electronic Message Board.
Are You Informed?
Did you know that the Shoreham Parish Council, Crockenhill Parish Council, Sevenoaks District Council and Kent County Council all issue newsletters and magazines to keep us informed? If you don't receive these publications, please let us know. After all, we pay our taxes just like those that do get these magazines.