Well Hill Residents' Association
This is the official web site of the Well Hill Residents' Association (WHRA).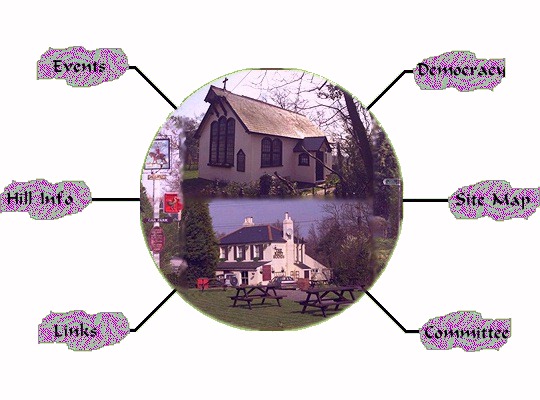 Results of the Questionnaire are available.
Membership of the Residents' Association was raised to £5 annually at the 2001 AGM.
Add yourself to our E-mail List.
Local 5 day weather forecast from the BBC
News
2015-01-17 Free Saturday Refuse Collection

Kent Hounds car park (by the Well Hill recycling area) from 11:15pm to 12:00pm. Get rid of those large rubbish items, when the dust-cart comes to Well Hill, without having to travel to the amenity dump. The dates are easy to remember - they are the third Saturday every three months (Jan, Apr, Jul ,Oct)

For more information see http://www.whra.org.uk/saturday_refuse_collection.htm



2015-01-16 Biggin Hill Airport consultation on extending operating hours

Bromley Council's consultation is now underway following Biggin Hill Airport Limited's proposal to extend the operating hours at the airport. Please respond to this consultation by visiting http://www.bromley.gov.uk/bigginhillairport where full details about the proposals can be viewed and the survey filled in online. The survey does have scope for comments but individuals and groups can e-mail additional comments to airport.consultation@bromley.gov.uk if needed. As part of the consultation process Bromley Council are distributing a letter and survey to all households across the borough as a way of ensuring that all residents are alerted and have access to the information that is being presented. Please note that consultation formally closes on Friday 13th March at 17.00 hours. The results of this consultation will then be presented to the Council's Executive for their consideration alongside BHAL's proposal and other commentary.

For more information see http://www.bromley.gov.uk/bigginhillairport



2015-01-12 Trains not stopping at London Bridge until August 2016

From 12 January 2015 to August 2016, Southeastern services to and from Charing Cross will not call at London Bridge. Some services that currently operate to Charing Cross or Cannon Street will be diverted to an alternative London terminal, such as Blackfriars and may leave at different times. Please check the new timetable.

For more information see http://www.thameslinkprogramme.co.uk/key-dates-and-service-changes/january-2015/


Also see Old News
Air Your Views
Do you want to air your views? Try the Well Hill Electronic Message Board.
Are You Informed?
Did you know that the Shoreham Parish Council, Crockenhill Parish Council, Sevenoaks District Council and Kent County Council all issue newsletters and magazines to keep us informed? If you don't receive these publications, please let us know. After all, we pay our taxes just like those that do get these magazines.